Welcome to 
Year 3/4
We have three classes in Year 3/4 taught by
Mr Robinson, Miss Barton / Mrs Jardine and
Mrs Harrison/Mr Helliwell 

Autumn Term
This term our topic will be:
Why were the Romans so powerful and what did we learn from them?
During this topic we will learn about where Rome is situated, key facts about Roman life and how Roman soldiers were trained.
Science
We will be learning about the how the digestive system is structured and its function. We will also be looking at the structure and function of teeth.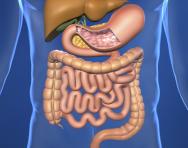 PE
Year 3 and 4  PE days this year are Tuesday and Thursday.
 Tuesday sessions are OTIS sessions and Thursday lessons will be taught by Mr Robinson.
It is incredibly important for you to have water bottles in school every day but especially on a PE day to ensure you stay fully hydrated!