Who are we?
Sarah Bunnage - Co-chair
I worked in Primary Education for 27 years, starting as NQT to eventually becoming a Co-head in the same Leeds Primary School. I spent at least 16 of those years as a year six teacher, which I thoroughly enjoyed. After resigning from my position in 2017, I relocated to Disley (where I was born) to become a carer for my father who had dementia. After he died in 2019, I carried out some supply teaching across Cheshire and Manchester but mainly intervention work with year 6 children involving working through SAT's papers, eliminating any errors or misconceptions.
I became a governor for Disley Primary School in 2021 as I wanted to get more involved within my local community and was intrigued to help within a school with a similar Co-head set up (at that time) to what I was accustomed to. Now, as part of the National Tutoring Programme, I carry out one to one intervention at Hague Bar and Disley Primary and it is marvellous to work in the schools and see the fantastic work that is taking place and share that first hand knowledge with the governors. My main hobbies are walking my beautiful dogs, gardening and I love food-cooking and eating it!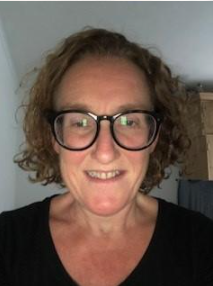 Penny Robinson - Co-chair and Special education needs and disabilities link governor
I am Head of Human Resources at a Trust providing specialist education, residential care for children and adults and community services. My HR experience spans 25 years and covers, recruitment, retention, engagement, employee relations and in my most recent role compliance and safeguarding related areas. My remit also includes equality, diversity and inclusion for my employer, where I am responsible for the workforce strategy and how this aligns with the EDI for governance and the people they support.
I was committee Chair of the charity early years provision, Disley Under Fives and this is where my involvement in education and with the school governing body began. We worked together to secure a long-term future location for the pre-school and enable successful transition for the children into school.
I have a daughter who has transitioning from Disley to Poynton High school in 2022 and have for 3 years been a parent governor for Disley Primary and member of the safeguarding sub group.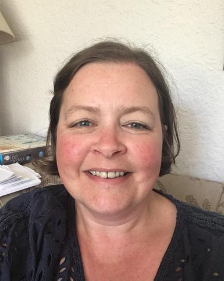 Gilly Cummingham - Parent Governor
I am an active member of the PTA and enjoy being part of our school community, contributing to fundraising efforts to improve the school experience for all members of the school. I want to be part of the team to move the school forward, to improve outcomes at this crucial time post COVID and the transition to the True Learning partnership. I am keen to ensure that all children are safeguarded well and can fulfil their full potential whatever their background, special educational needs or disabilities, which is particularly prominent in the post COVID world and large differences in pupil attainment and mental health are distinct. I have many years of experience working within a secondary school in a none teaching role within SEND departments. I have a business degree and a keen interest in the business management of a school especially in these trying financial times for everyone. While I understand OFSTED outcomes are a vital element of the school's objectives in its success, Children's pastoral care is my passion and I feel a fundamental part of achieving these outcomes. I can be assertive, straightforward and confident to talk to people at all levels of authority.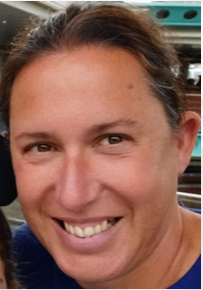 Josie Gadsby - Parent Governor
I am passionate about education and advocating on behalf of children and I am delighted to offer my skills and experience to the school. I have a long-term investment in the school, with a son in reception (2022) and his two younger brothers to follow. I am a great believer in parental involvement in education, which is integral to fostering a safe, nurturing respectful and dynamic culture and environment for the staff, pupils, and parents alike. As an experienced Sixth Form teacher (of 8 years), I have undertaken several roles including pastoral and extra-curricular responsibilities. Alongside this I have a wide range of experience and skills in childcare, swim teaching and social research that puts me in a good position to offer valuable counsel for the school. I am keen to see the school's finances utilised in a way that can benefit the children and our community as much as possible, whereby the children's wellbeing and voice are at the forefront. Some key areas of interest for me are equality and diversity, curriculum delivery, sustainability, healthy living, learning support and pastoral care. I am delighted to support ongoing scrutiny and accountability of the excellent work the school already does, in an accessible and well communicated way. I am enthusiastic about this role and have a can-do attitude that enables me to be a positive and constructive addition to the governing body.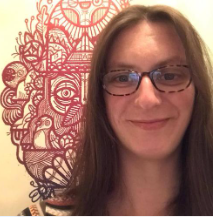 Mike Barber - Co-opted governor and safeguarding link governor
I am a resident of Disley and both of my children attended Disley Primary School before moving on to Poynton High School. I have worked in post-16 education - as a teacher and manager - for over 25 years and I have a particular interest in pedagogy, assessment and professional development. I am also a parent-coach for High Lane FC who play in the Stockport Metro Junior League. I enjoy reading, watching football and travelling with my family.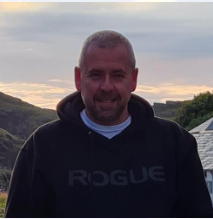 Gregor Purves - Co-opted governor
I am very invested in our children and giving them the best opportunity to learn, grow, develop, flourish and have fun throughout their time at Disley Primary School. Creating a safe environment that provides both empowerment and encouragement is very important to me. Having been educated myself to Ph.D., I fully appreciate the value of good education and feel very passionate about giving our children every possible opportunity and the best springboard for their future, which starts with the important early years.
For the last 12 years I have worked in the Pharmaceutical business sector, with primary focus on both strategy and finance. I am an active member of the school's Finance Committee and Chair our Strategy Committee, taking the accountability of how our school moves forward and my role as a trusted advisor very seriously.
I joined as a co-opted Governor in 2016 and have been Vice-Chair since 2020. I have 2 children who attend Disley Primary School and in my spare time I enjoy various sports and riding last-mile electric vehicles.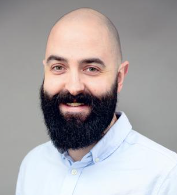 Matthew Day - Co-opted governor and Chair of Finance Committee
I joined the school's governing body in 2015 and have enjoyed working as part of a committed and evolving team, supporting the school through inspection, significant building projects and the move from local government control to the True Learning Partnership.
I have spent most of my career so far supporting education and I am currently Head of ICT at Chesterfield College, which I joined in 2009. I lead a team of fifteen IT staff, with responsibility for all aspects of IT provision, including networking & telecoms, hardware & software, systems & support, for the College's approximately 10,000 students and 650 staff, across 6 sites; developing and delivering the College's IT strategy and budget. Prior to that, I worked at the independent University of Buckingham for 10 years, culminating in leading the IT team there and serving on the governing Council and the Executive Committee.
I live in the village and have one child at Disley Primary School and one at Poynton High School. I enjoy spending time with my family: fell running, walking, biking, camping – generally exploring the beautiful part of the world in which we are so lucky to live.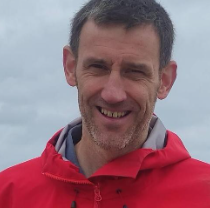 Lee McClelland - Co-opted governor
Joined as a Governor in 2021 after living in the village for 6 years.
I'm a Chartered Accountant (CIMA), working mainly for large organisations focusing on commercial and strategic planning/implementation.
I'm married with two children who I hope will attend Disley Primary.
Honoured to be able to share my professional and life skills to the benefit of the school, and all the children attending.
Outside of work I enjoy BBQ's, travelling, sports, watching films and online gaming with friends.
Vincent Petrykowski - Co-opted governor
I am a co-opted governor for Disley primary school and am currently a member of the HR/Personnel committee and Headteacher's Performance Management committee. I served for 30 years with Greater Manchester Police and retired as a Detective Superintendent in 2013. I then worked for the General Medical Council for nearly 5 years managing regulatory investigations into the fitness to practise of medical practitioners. I am currently a specialist lay member for Mental Health Review Tribunals and a Disciplinary Panel Lay Member of the British Acupuncture Council. I have lived in Disley since 1997 and am keen to support the school in delivering its vitally important function in the local community. I am delighted to have the opportunity to utilise my professional skills and experience to support the staff and pupils at Disley Primary School.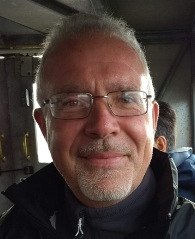 Kate Newman - Co-opted governor and Vice Chair
I have been a co-opted governor at the school since 2021. I began my career in IT, specializing in communications in the early days of the internet. Later, I gained a PGCE and very much enjoyed teaching Key Stage 1, for 12 years. It was immensely rewarding to watch children grow and learn in a happy, secure environment. I have two children who both attended Disley Primary School and Poynton High School. As a governor, I hope to continue to support my local school, so that other children can enjoy a positive learning experience. I am now retired and have many hobbies, including travel, cooking and eating!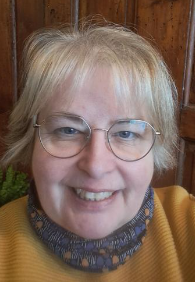 Zoe Lofthouse - Co-opted governor
I absolutely love kids & them having fun, a great education & being healthy & active. I was a secondary teacher of PE for 19 years & absolutely love sport, Athletics being my greatest passion in sport & I was a GB 800m runner. I love volunteering & in terms of school, it started with me being on the committee at DU5's & then have had the pleasure of being a governor at Disley Primary since 2014. I also have been heavily involved from my first day in fundraising for the school & was vice chair for years. I love event planning (Classtonbury is my favourite), dressing up in daft outfits to entertain the kids, walking my dog, good food, rose wine & my friends, of which I have met most of them over the years from Disley Primary. I am also the very proud Mum of 2 girls that have been right through the school & moved on to Poynton High School. Disley primary played a big part in helping my girls become the best they can be & despite the fact they have left I want to help other children with their futures too & whilst doing that always endeavour to bring the fun element as they are only young once.